Facility of main building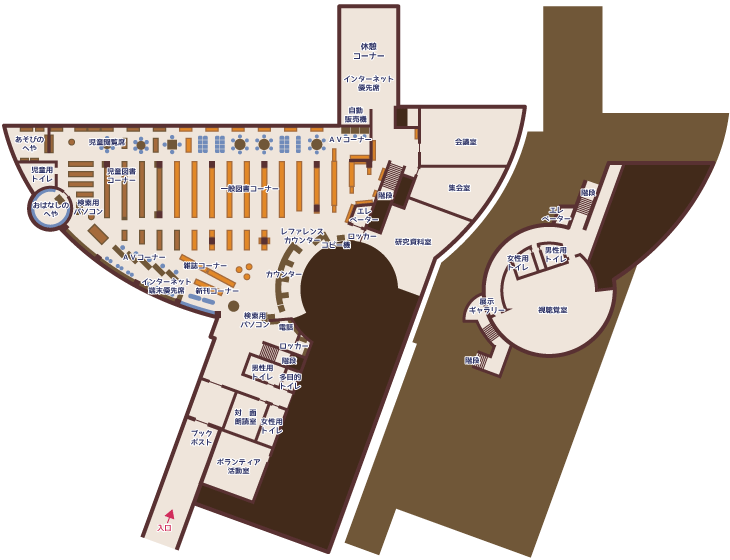 Facility information for main building
Counter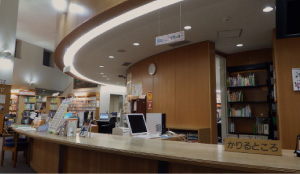 We accept rental, return, request of book, application for video.
PC (OPAC) for search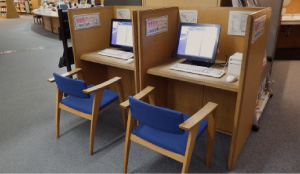 We can search the collection of books using the title of a book and keyword including author name. It is in counter neighborhood and two places of child book corner.
Reference counter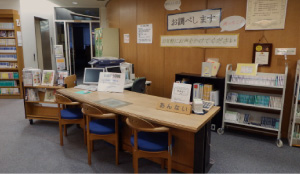 Professional, library librarian of search for book introduces book which is useful for thing you are looking for from much collection of books. Call casually.
Magazine shelf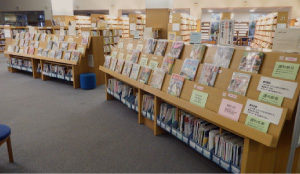 We possess magazine of approximately 140 titles. The latest information is provided.
General book corner, general reading room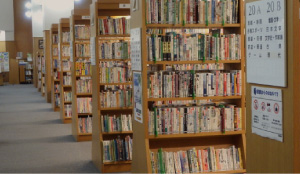 We find out book to want to read at book corner and can fully taste pleasure of reading.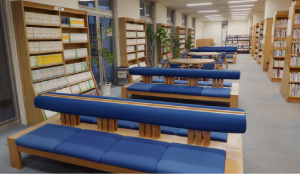 For feeling relaxed in reading room reading. We prepare 50 seats.
Study reference library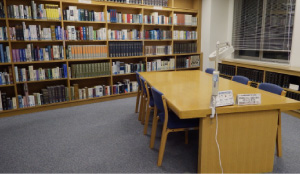 Matter for inquiry can use reference books such as encyclopedias. We cannot loan.
AV, relaxation corner
We can enjoy light reading such as journalism in conjunction with audio system booth at 24 seats of relaxation corners.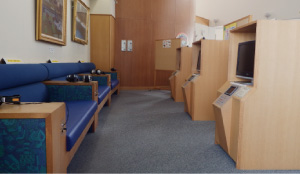 We can enjoy culture, entertainment video in audio system booth. We propose at the time of the use at counter.
Child book corner, child reading seat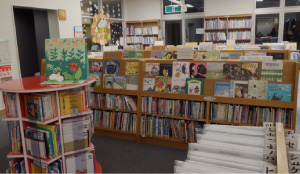 Book bringing up dream and imagination of children is full.
Book is friend. Reading seat prepares 20 seats.
Room of play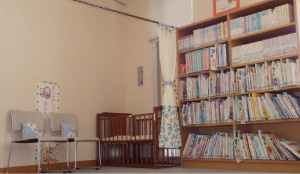 Please come to story-telling of small child. There is nursing space, too.
Room where there is no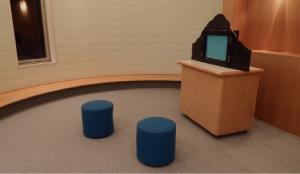 It is holding in "we talk open space" or picture-story show.
Volunteer activity room
Story-telling circle or translation into braille, reading service group move into action.
Meeting reading room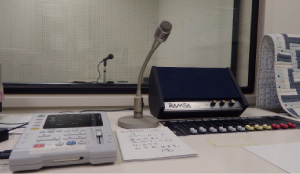 We meet weak eyesight and read aloud and give a service.
Break corner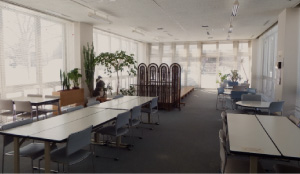 When we were tired from reading, we take a short break a little here. It is space that is available for eating and drinking alone in hall.
The Internet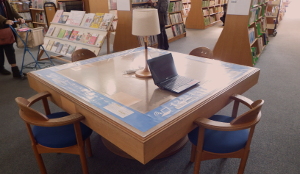 We rent note PC which the Internet is available to. Application is necessary at the time of the use at counter.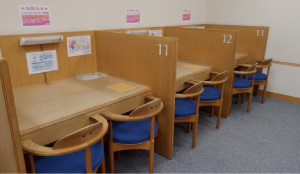 Internet user is given priority and prepares six seats of usable seats.
Meeting room, assembly room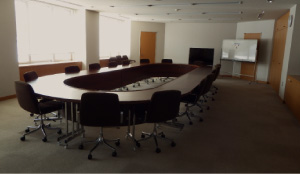 We use for meeting.
We open assembly room as self-study seat.
Seeing and hearing room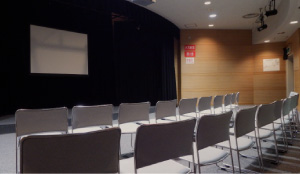 It is used for video movie society, concert, lecture. We can take 100 people.
Display gallery on the second floor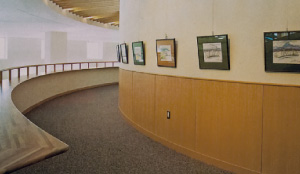 It is used for art exhibition or photo exhibition.
Restroom locker elevator
Restroom enters at front entrance and is on the right immediately, and there is restroom for child in the child corner depths, too. There is the second floor between gallery.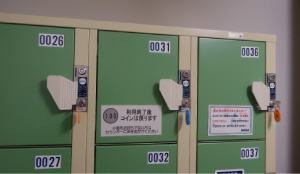 We can leave baggage at locker.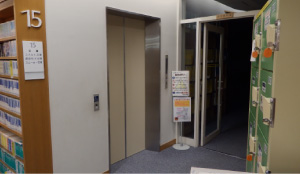 Please use elevator for the second floor other than stairs.